At the OpenAI DevDay it was announced that ChatGPT users would now be able to create AI agents called GPTs.
If you want ChatGPT to perform a very specific function you would normally need to prompt it with a fair amount of context, input extra info, and then explain the function you want it to perform.
You would then need to save that prompt somewhere so you could copy and paste it when you wanted ChatGPT to perform that function again. With GPTs you no longer need to do that.
GPTs are basically little customized special-purpose versions of ChatGPT. To create one you just need to input some instructions, enter expanded knowledge, and select the actions you want the GPT to take like interacting with other tools or plugins.
One example that OpenAI demonstrated was of a GPT integrated with Zapier to connect to a Google calendar. The GPT could be prompted to check if there were conflicts on the user's Google calendar and then send feedback to the person who sent the meeting request.
Being able to connect ChatGPT with Zapier can enable your GPTs to interact with over 6,000 other apps.
This ability to connect GPTs to databases, email, or e-commerce plugins could see users create custom personal assistants or powerful business automation tools.
Some of the GPTs that OpenAI have shared on their website have more lighthearted use cases like one that explains the rules of board and card games, or another that helps you make and order die-cut stickers.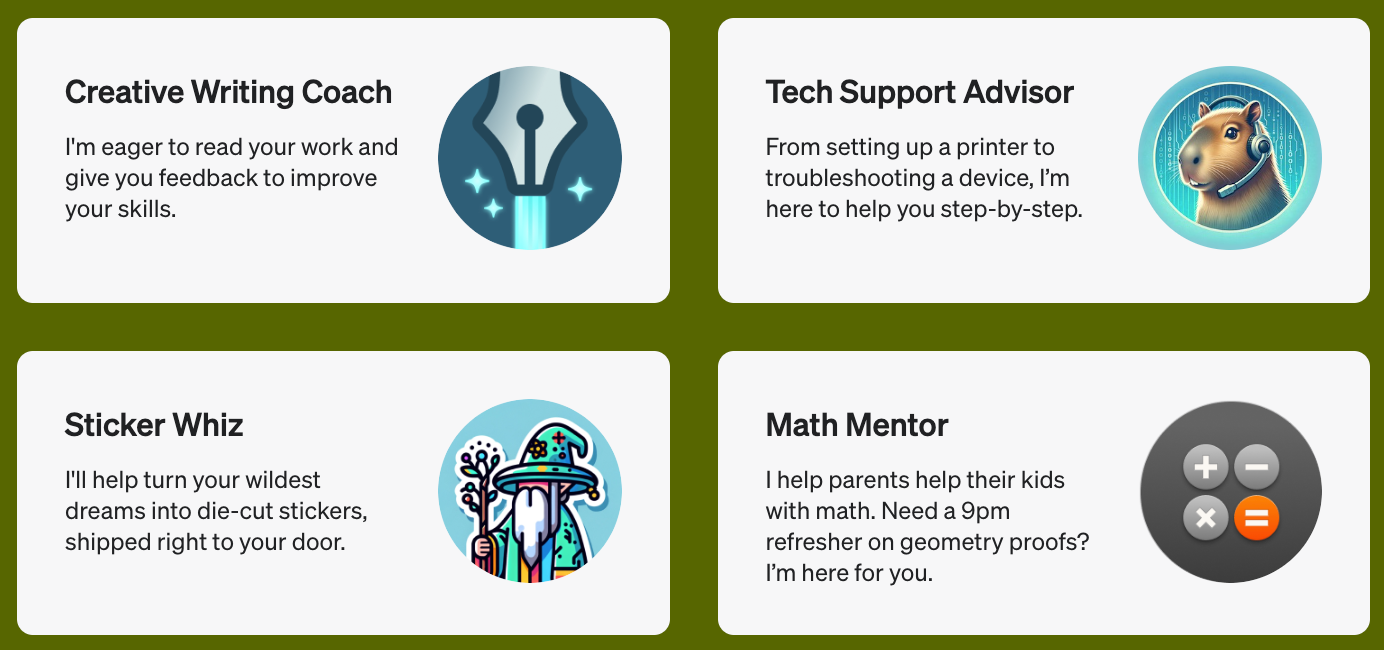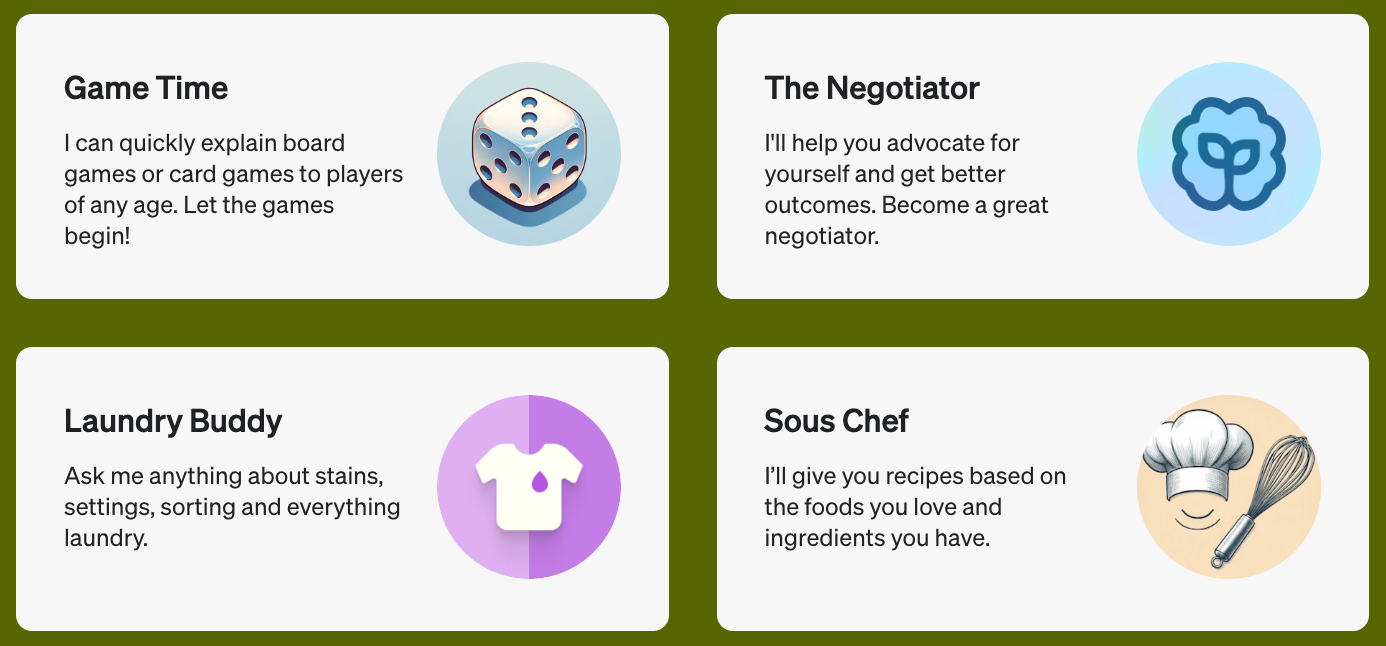 Users will be able to share their GPTs with others and will be able to share them publicly when the GPT Store launches later this month.
Enterprise users of ChatGPT will be able to create internal-only GPTs that can be securely published and shared with specific departments.
The functionality will only be rolled out gradually to users of the paid version of ChatGPT Plus.
The multimodal functionality, GPT-4 Turbo, expanded context, and ability to create GPTs all make the $20 monthly fee look like a good deal now.