Coca-Cola has launched the Coca‑Cola Y3000 Zero Sugar, a limited-edition soda co-created with AI. 
Released earlier this month, the beverage aims to offer consumers a "taste of the future," according to a company statement. 
To create Y3000, Coca-Cola says they used input from fans worldwide to guide them in crafting the flavor and then used AI to refine the flavor profiles and design the drink's external packaging – including the logo and text script. 
Oana Vlad, Coke's senior director of global strategy, stated in a press release, "We hope that Coca‑Cola will still be as relevant and refreshing in the year 3000 as it is today, so we challenged ourselves to explore the concept of what a Coke from the future might taste like—and what kind of experiences would a Coke from the future unlock?"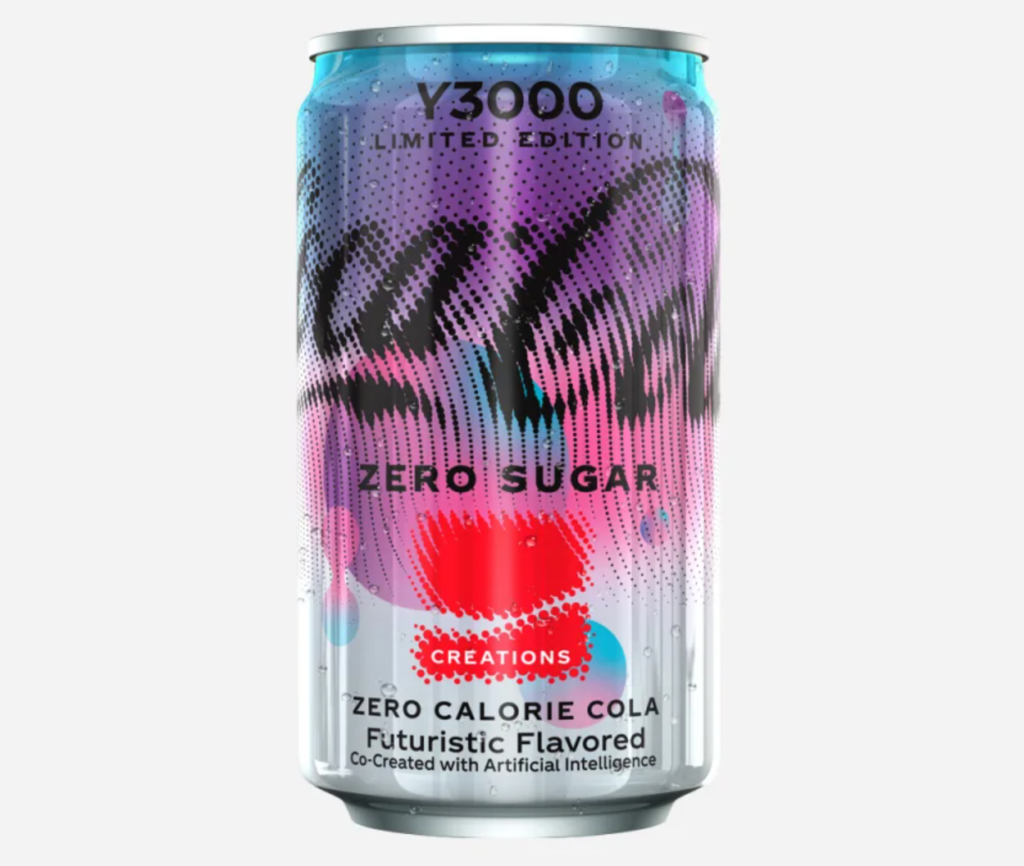 She added, "The 'Real Magic' brand platform celebrates unexpected connections that make the ordinary extraordinary, so we intentionally brought human intelligence and AI together for an uplifting expression of what Coca‑Cola believes tomorrow will bring."
While this is probably the first AI-developed commercially produced soda flavor, there have been many attempts to create food and drink recipes with AI. 
In 2016, a company called IntelligentX created a beer flavor using a now-primitive Facebook AI chatbot. 
AI design and development
Each can of Y3000 features a QR code that, when scanned, allows customers to peer into the year 3000 via the Coca‑Cola Creations Hub. 
There, consumers can modify their photos using the custom Y3000 AI Cam, powered by Stable Diffusion. 
Stable Diffusion is an AI image generator that has been snowed under by lawsuits alleging various copyright infringements, most notably from Getty Images. 
The Y3000 cam applies pop-art vaporwave-style filters to images and can also be found as an Instagram filter. 
View this post on Instagram
Coca-Cola has often attempted to integrate cutting-edge technology into its branding. 
"After leaning into Augmented Reality last year, we're embracing the power of AI and continuing to build our company's capabilities in this exciting space. Coca‑Cola Creations has created new pathways to deepen our engagement with existing fans and those who may not have considered the brand before," Vlad said.
Coca-Cola has also brought in industry experts to guide its AI ventures. They recently hired Pratik Thakar as the global head of generative AI.
Thakar said AI could serve as a bridge between human creativity and brand identity: "Coca-Cola has always bridged the divide … how do we make it more approachable … more palatable and something which is useful to everyone?"
With Y3000 Zero Sugar, Coca-Cola has illustrated how AI permeates product development and marketing. 
The drink is available for a limited time in select markets, including the United States, Canada, China, Europe, and Africa. There will also be an "Original Taste" version of the drink.