AI has entered the New York comedy scene thanks to a unique show by a group of stand-up comedians known as "ComedyBytes." 
Describing themselves as an "AI comedy collective," ComedyBytes are hosting AI-driven improv, rap battles, music videos, and human vs AI roast battles.
Assembled from comedians featured on platforms like HBO, Comedy Central, and "This American Life," ComedyBytes are set to perform on July 19 at Crystal Lake, a bar in Williamsburg, Brooklyn.
Co-founder Eric Doyle and Erin Mikail Staples, the group's event producer, explained how they incorporate AI into their comedy to the New York Times. 
Their tools include ChatGPT, which they use to generate and curate roast jokes, Midjourney for text-to-image generation, Wonder Dynamics for AI animations, ElevenLabs for AI comedian voices, and D-ID for avatar generation.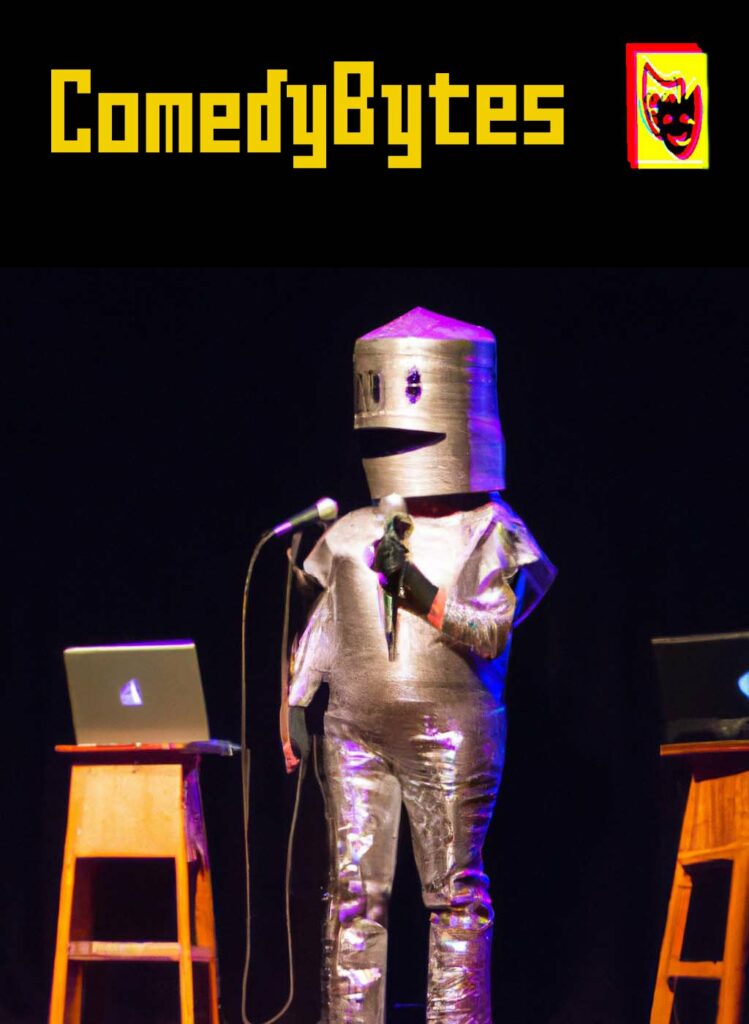 The comedy show format features a round of humans roasting AI and AI roasting humans, followed by a human comedian roasting an AI celebrity, and finishes with a human comedian battling an AI version of themselves, among other shenanigans.
Over the pond
A group of comedians in the UK has the same idea.
Improbotics are hosting several AI-infused comedy events in Edinburgh, Manchester, London, and Brighton throughout the summer. 
Improbotics focus on the potential awkwardness of AI comedy, with a chatbot named Alex and five human improvisers creating scenes in which Alex's generated responses often fail to integrate seamlessly into human dialogue.
The human performer is wearing a pair of headphones connected to an FM radio transmitter/receiver. This device is connected to a laptop that runs AI models. 
Initially, the chatbot was based on an AI model called "A.L.Ex" developed by HumanMachine but now uses GPT-3. Then, an operator types sentences into the chatbot via the laptop. 
The chatbot generates a sentence based on its training, which is transmitted to the human performer through the headphones.
Finally, the performer speaks out these sentences during the improvisation, making it seem like the performer is being controlled or influenced by the AI.
AI and comedy make for an unlikely combination, but where there's a will, there's a way.
Maybe Improbotics and ComedyBytes can get together for the first transatlantic AI-human comedy collaboration?!