China hasn't met international expectations for AI growth, but signals in 2023 suggest that might change. 
China was late to the AI party, with COVID lockdowns taking their toll on Baidu, Alibaba, and Tencent – collectively known as BAT. 
The Chinese government has also struggled to grapple with the existential threat AI poses to their "national unity," requiring companies to register generative AIs with the country's cyberspace agency prior to release. AIs in China won't be afforded the same creative freedom as those in the West. 
A grueling lack of semiconductors and high-end tech hasn't helped either, as China is uncharacteristically reliant on Western imports when it comes to AI manufacturing and production. 
However, analysts speculate that China's early attempts to regulate AI may pave the way for quicker growth – and AI systems can take years to build and refine – so there's plenty of time for them to catch up. 
The politics of semiconductors 
Building powerful AI requires significant technology and resources. 
While cutting-edge AIs like ChatGPT seem to live innocuously inside a web browser, the supercomputers that train sophisticated machine learning (ML) models rely on hundreds of thousands of CPUs and GPUs. 
Each component requires chips and semiconductors, which are notoriously challenging to manufacture in large quantities. 
In October 2022, Washington severely crippled China's semiconductor and chip supply chain. 
China heavily relies on chips from manufacturers like Nvidia, making them vulnerable to sanctions. 
But why doesn't China produce its own chips? They do, but not enough, and they're not as sophisticated as those manufactured by Silicon Valley veteran Nvidia. 
Chips are not something you can spin up overnight – they take years to develop and months to manufacture.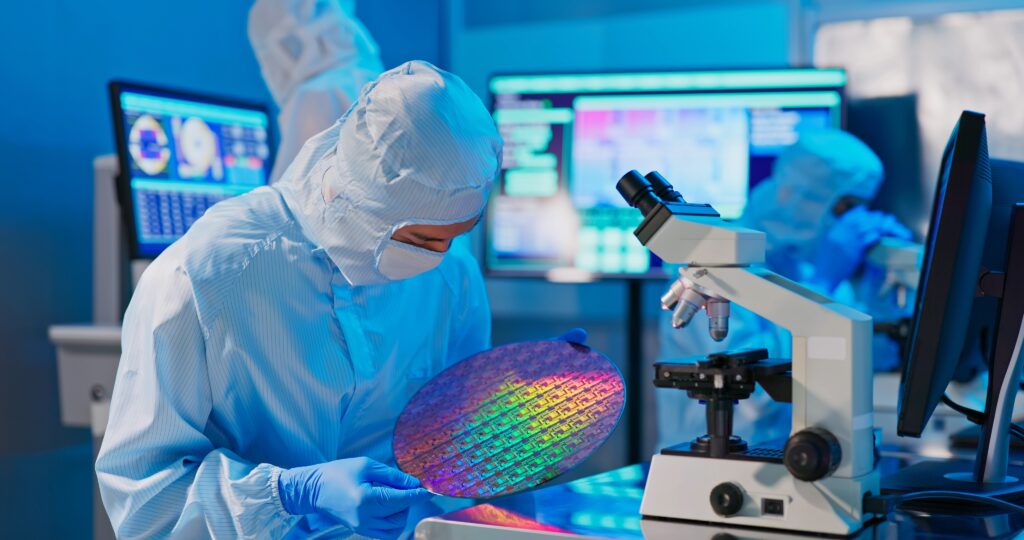 They're also extremely fragile – a single spec of dust can destroy a chip. Chip manufacturers have spent decades refining their production lines – you can't catch up overnight. 
China's Silicon Valley
China has been aware of this bottleneck since 2014, when the government formed a state-backed incentive for chip manufacturers called the "Big Fund." 
The Big Fund was subject to a corruption probe in 2022 and appointed a new boss in March this year. One of China's leading chip manufacturers received $7bn from state-backed investors.
The Big Fund (now nicknamed the Big Fund II) forms part of China's "Made in China 2025 plan", which seeks to transform the country into a high-end tech manufacturer. 
China's data edge
China has another edge in the AI race – near-unrestricted access to training data.
Generative AIs require vast quantities of data, which isn't easy to obtain in the West. 
For example, privacy laws restrict access to facial data and CCTV,  but China doesn't have that issue. 
Edith Yeung, a Race Capital investment firm partner, told the BBC, "China has a lot less rules around privacy, and a lot more data [compared to the US]. There's CCTV facial recognition everywhere, for example." 
So long as Chinese tech firms can navigate stringent regulations, China's AI industry has every chance of catching up or overtaking the US. 
If the government can relinquish its technological future from Western sanctions, China may prove unstoppable in the long-term race to AI supremacy.